March 5, 2020
Live Chat Statistics pre-release is now available!
Quick and qualified customer support is one of the keystones for any kind of business. And to make support process smooth for both chat agents and customers you need to know a lot about your support team load and work. Number of incoming, accespted and missed chats, peak load hours, agents' load and acceptance rate, etc.
Our new Live Chat Statistics app provides access to all mentioned metrics and allows checking them per operator / department or for the whole company. A lot of other useful chat statistics data is available as well.
Just enable chat statistics collecting for your account and enjoy!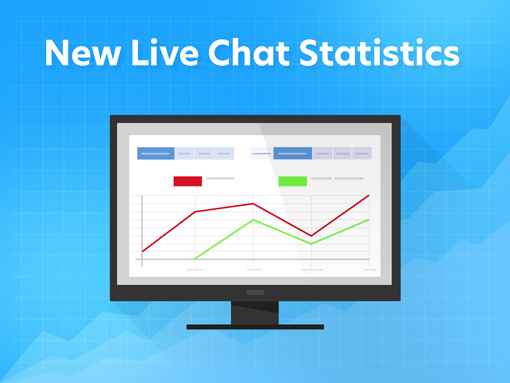 January 22, 2020
New pure JavaScript chat button code is now available
Are you using some CMS or E-Commerce platform to manage your website? If yes, then you must have experienced issues with adding custom HTML or scripts to your website. Modern content management systems tend to strictly limit possibility of website source code customization.
In such situations our new Pure JavaScript Chat Button Code comes in handy. It can be easily added to almost any CMS, E-Commerce platform or tag manager. You can get the code in your account Control Panel, Pure JavaScript Chat Button Code page.