Virola Corporate Messenger is a brand new product by Provide Support LLC.
Virola's main purpose is to provide businesses with a reliable and secure tool for internal communication and task management.
You can self-host Virola on your own server. We also offer a cloud server to test the system and get acquainted with it.
Virola Corporate Messenger is currently offered for free on the terms of the insider preview program.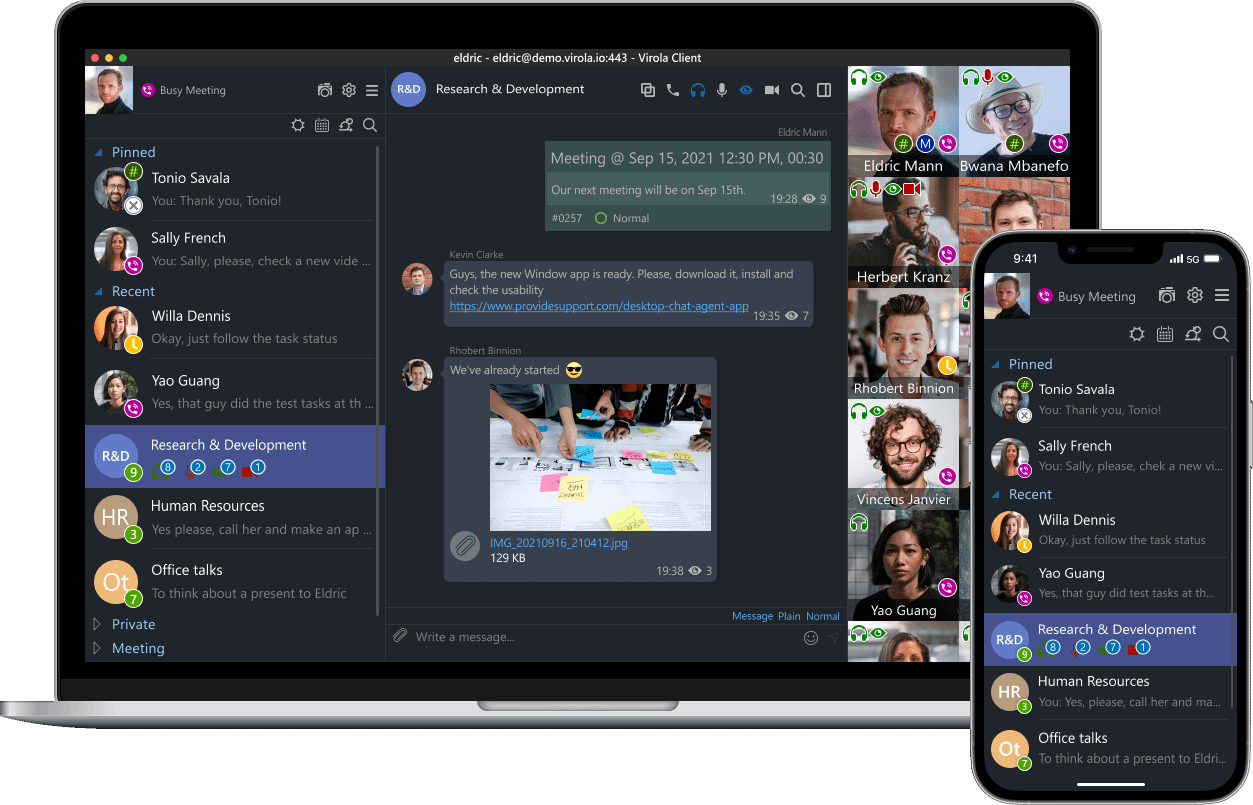 Private and topic-based meeting rooms
Secure communication space where any data can be sent with no doubt is essential for any business. We created such a secure space in Virola Corporate Messenger.
Being hosted on your own servers, Virola doesn't send any data to the outer world.
Your admin can setup user accounts with specific rights for all your employees. Your employees can find co-workers and create private chat rooms with them. Anybody in the company can create a topic-based chat room and add co-workers to it.
Voice and video meetings are available in all kinds of chat rooms.
Scrum board for tasks tracking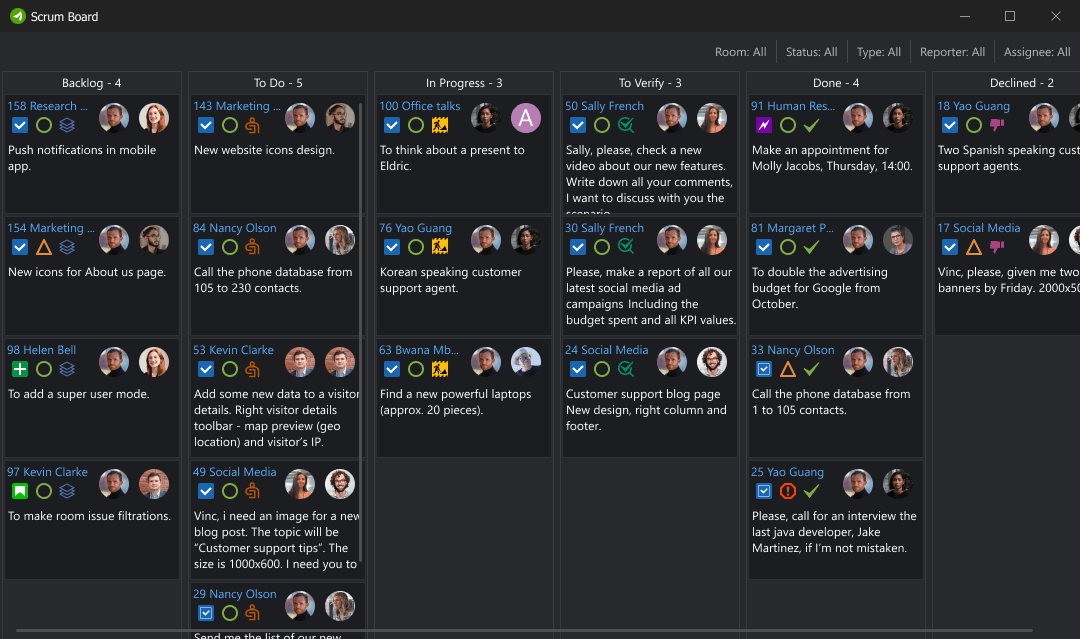 Task management is an essential part of any business workflow and it's good to have it integrated with the team communication tool. That's what we did in Virola.
Any message in any chat room can be converted to a task. It's possible to set its type, severity, assign to a co-worker or leave it unassigned. Any number of files can be attached to the task.
As soon as the task has been created it appears on the Kanban task board. The board displays tasks distributed into columns by status and allows filtering tasks by chat room, type, reporter and assignee. This way you can easily monitor what's going on in the whole company or in specific teams or projects.
Voice and video meetings
Any message in any chat room can be also converted to a meeting. You can set the meeting time and duration, and everybody in the room can complement the meeting agenda.
There are no special meeting invitations or links in Virola. We made it simple: any user can join any meeting in any chat room available to they. The user only needs to enable headphones in the chat room to listen and a microphone to speak. It is also possible to share a webcam stream and any room participant can optionally watch it. This way meetings can become more personal and create the presence effect.
Screen sharing and remote desktop control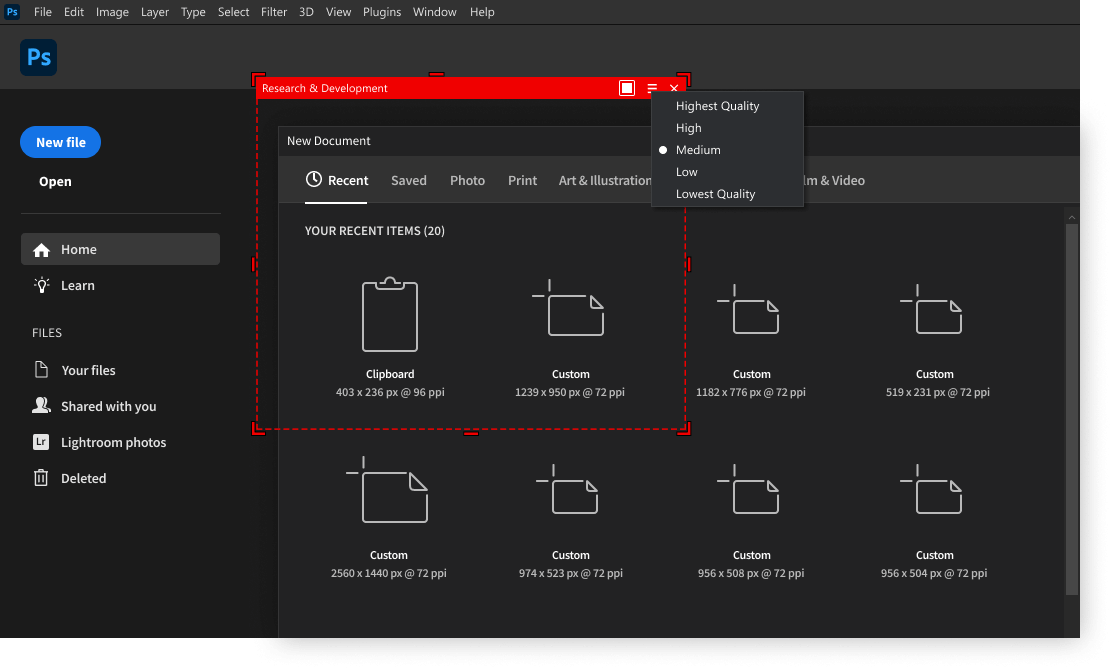 Sometimes it's quite challenging to explain an idea or issue verbally, this may take time and effort and still there is no guarantee that the explanation will be understood correctly.
To make things easier we added possibility to share a screen or screen fragment to Virola. This feature can be of a great help during meetings when you need to demonstrate your co-workers something you are working on or explain a problem.
Another great thing is a remote desktop control feature that not only shares the screen but allows other authorised person to control your computer. It may be helpful when you need assistance with technical issues.
Permanent chat history and file storage
Unlike many other messengers, Virola keeps all sent messages and files forever on its server. The only limit is the server capacity.
Chat history is synchronized between devices on login. This makes it possible to look for any message or file ever sent in Virola from any device - nothing will be lost.
Transferred files don't disappear - they are always available an can be downloaded as many times as necessary.