Screenshots sharing is an important part of any chatting workflow. Visitors normally send screenshots to show issues they experience and live chat agents share this way various tutorials and instructions. We at Provide Support tried to make this process effortless and straightforward.
Visitors can send screenshots by pasting them from their clipboard, by dragging and dropping screenshot files in chat window, and by using "Clip" button in the chat window toolbar. The screenshot is sent immediately. A preview is available in chat window and agent apps for screenshots. This way there is no need to download them. Both visitors and live chat agents can take a quick look and continue chatting without wasting their time on downloading and saving files.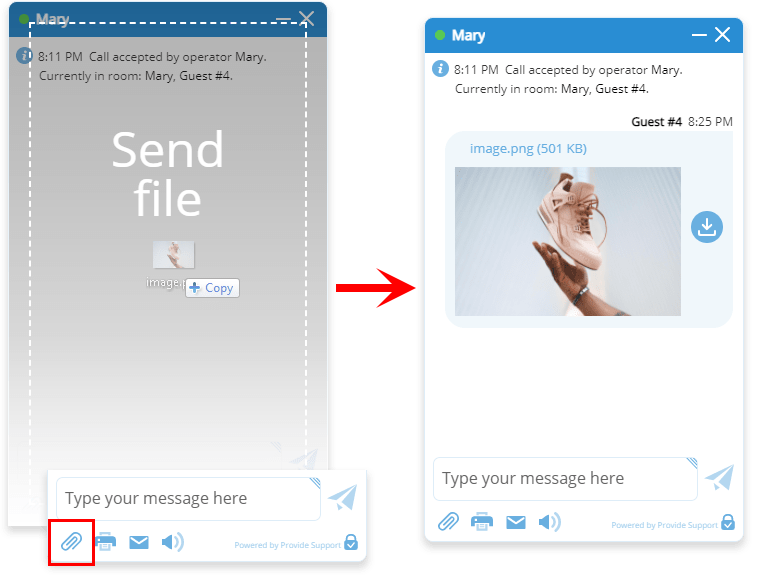 Our browser agent app as well as live chat window supports screenshots preview and allow sending images from clipboard and by drag and drop. However, the native agent app is more powerful and supports extended features:
snipping tool for taking screenshots
screenshots preview before sending from snipping tool or clipboard
Snipping tool helps live chat agents take screenshots and send them right in chat or copy to their clipboard. This tool is very convenient and allows sharing screenshots without using third party tools or operating system functionality. It considerably saves time and facilitates customer service workflow for live chat agents.